OUR Personal TRAINING SERVICES
MATCHING YOUR GOALS, INTERESTS & STRENGTHS
At GYMGUYZ, we know everybody is unique which is why we offer a range of training services and methods to ensure you can reach your goals. Our personal trainers work to understand you, your body and your fitness history to ensure that you are investing your time and money in the most effective workouts for you.
The key to a successful workout is customisation and it is one of the most important reasons for people hiring a personal fitness coach. By working with our personal trainers on a personalised plan, you will prevent injury, resist plateaus, and set SMART goals.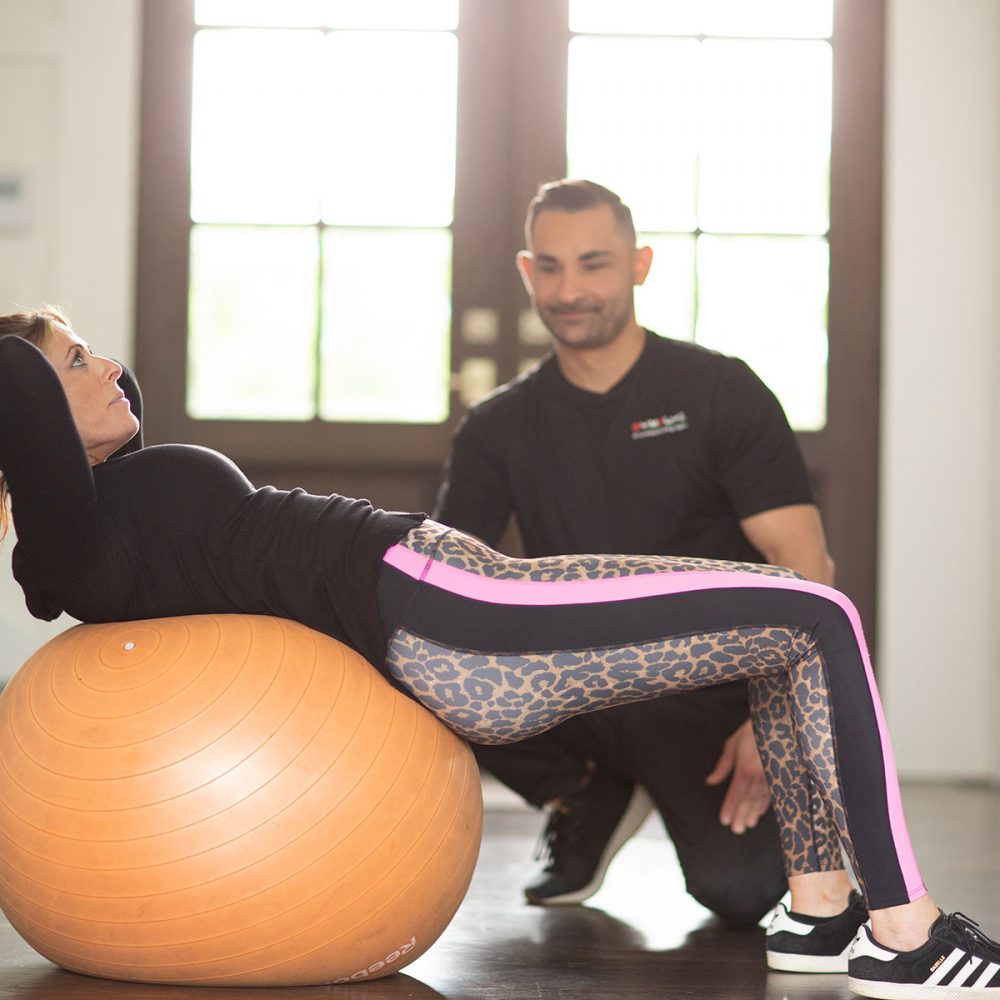 CARDIO FITNESS

Sustained physical activity is the key to earning the benefits of cardio fitness. Cardiovascular exercise is perfect for burning fat and losing weight by helping you burn more calories than you take in.

PRE / POST NATAL EXERCISE

Pregnancy is an exciting time for a woman. Over the course of nine months, expectant mother's bodies change in different ways and each pregnancy is unique and special. Studies show that pre-natal exercise is beneficial in many ways for pregnant women. Our experienced team of home personal trainers at GYMGUYZ are eager to help soon to-be mums. Creating prenatal exercise programs that will get your heart pumping, help you manage weight gain, emphasise stretching and keep you and your baby safe and healthy.

SPORTS CONDITIONING

GYMGUYZ helps you improve at your favourite sport. Our personal trainers incorporate the latest research-based methods to help you train and improve your coordination, agility, speed, power, and strength. In addition to fundamental athletic skills, we add sport specific training to your workout in order to improve your performance.

WEIGHT & RESISTANCE TRAINING

GYMGUYZ has all the tools and experience you're looking for to help with your resilience training. Ensuring you get into great shape through our intense muscle building and strength training workouts. Our home personal trainers customise a program for both your body and your lifestyle.

CORPORATE FITNESS

Corporate fitness has become a top priority for many companies, and GYMGUYZ is proud to offer on-site fitness programs. GYMGUYZ 'at-work' workouts are designed to help employees feel re-energised, rejuvenated, and more productive at work.

SENIOR FITNESS

Exercise plays an important role in how we age, keep fit and stay healthy during our senior years. Physical exercise has many benefits including lowering tension, managing stress, controlling cholesterol, reducing the chance of injury and minimising the effects of a number of chronic conditions. Our senior fitness exercise program, focused on functional strength training, balance, stretching and cardiovascular activities can help get your body and mind into shape.
VIRTUAL PERSONAL TRAINING

GYMGUYZ Virtual Personal Training sessions are designed to fully recreate the in-home or on-site personal training experience, with dedicated one-on-one or small group (2-5 people) instruction for a full hour. Your GYMGUYZ trainer will instruct, inform and motivate you throughout your remote session, demonstrating key exercises right before your very eyes to ensure proper form and technique.

STRENGTH TRAINING

Strength training uses resistance to introduce muscular contraction and help build anaerobic endurance, increase the size of your skeletal muscles, and build strength. The GYMGUYZ strength training programs are geared toward helping you improve your fitness levels and overall health. One of our experienced, mobile personal trainers will coach and guide you through a workout routine created especially for you. Helping you to feel and look your best.

YOUTH & TEEN FITNESS

At GYMGUYZ, our personal trainers work to help children develop an exercise routine that is personalised to meet their individual needs. We never push our young or teen clients to impossible lengths or ask them to perform routines they're not comfortable with.

GROUP TRAINING

Have you ever thought about how fun it would be to work out with a group of friends, your spouse, or members of your family? Group training sessions are very popular with our clients, as GYMGUYZ offer the convenience of hosting a customised workout session wherever you choose.

WEIGHT LOSS & TONING

GYMGUYZ personal trainers help clients get back into shape by developing a customised weight loss program that helps with body toning, sheds fat, and trims inches off the waist.

SPECIALTY SERVICES

GYMGUYZ personal trainers are also qualified in a number of other areas and will often incorporate these into your personalised workout plans. These additional services include dance fit, Zumba, barre, pilates, yoga, body balance, kickboxing, obstacle training and swimming pool workouts.